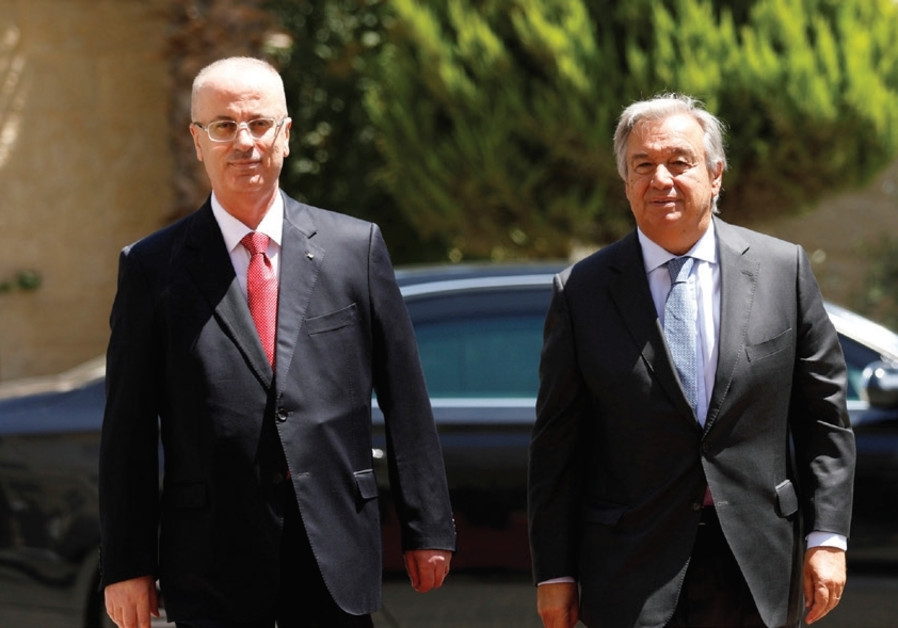 UN Chief Antonio Guterres Tuesday in Ramallah underlined the UN stance on the two-state solution to end decades-long Israeli-Palestinian conflict while inviting both sides to cease moves that may hinder peace building.
"I want to express very strongly the total commitment of the United Nations but my personal total commitment to do everything for a two-state solution to materialize," Guterres said after meeting Palestinian Prime Minister, Rami Hamdallah.
"I have said several times there is no Plan B to a two-state solution."
Peace talks have been laid to rest since 2014 after the Obama Administration failed to bring the two sides to consensus.
The UN and world powers have proposed the two-state solution but Palestinians have complained about Israel's continued unlawful settlement in the West Bank and in Eastern Jerusalem – a situation Palestinians argue erodes their dream of a state.
Israel also blames Palestinians for terrorism.
Monday, after a meeting with the UN Chief, Israeli Prime Minister Benjamin Netanyahu angered Palestinians as he vowed not to remove the illegal settlements from the West Bank.
"We have returned here for eternity," Netanyahu said, speaking at a ceremony in the settlement of Barkan in the northern West Bank.
"There will be no more uprooting of settlements in the Land of Israel. Settlements will not be uprooted."
"There is a momentum of development in Judea and Samaria," he added.
Around 600,000 Jews have established illegally on Palestinian territories.
Guterres after meeting with Netanyahu condemned the settlements adding that they are major obstacle to peace. He also urged Palestinian leaders to condemn terrorism.