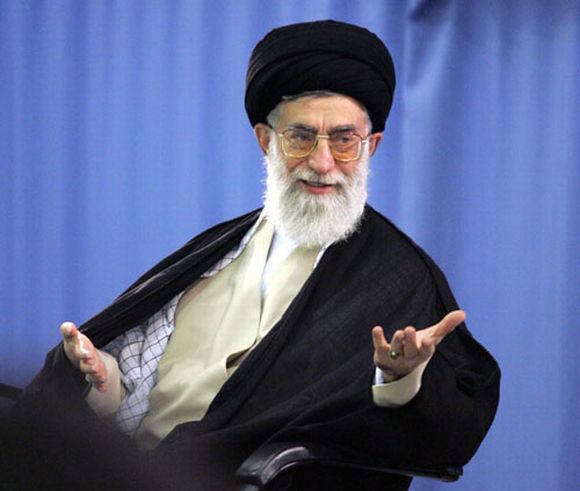 Iran's supreme leader Ayatollah Ali Khamenei Saturday indicated that the Saudi Throne is edging toward collapse for siding with the United States in response to the declared strengthening of US-Saudi alliance.
The Iranian leader known for his phosphorous animosity towards the Kingdom and the US told a religious gathering that Riyadh has chosen the enemy of Islam in favor of brother Muslims in Bahrain and Yemen.
"They (Saudi leaders) act cordially towards the enemies of Islam while having the opposite behavior towards the Muslim people of Bahrain and Yemen…They will face certain downfall" he said on his Twitter account.
Riyadh neared closer to Washington during US President Donald Trump visit early last week. Trump vowed Washington's support to Saudi efforts to keep Iran at bay. Trump accused Teheran of funding terrorism in the region.
Washington and Riyadh struck an arms and defense system deal worth $110 billion. Washington argued that the defense equipment will enable Riyadh to contain Teheran's growing threats and influence in the region.
Last week, Teheran defense minister Hossein Dehghan also warned Saudi Arabia. "We say to the Arab leaders to accept the wishes of their people and not collude with foreign forces," Dehghan said.
Dehghan pointed out that foreign forces are led by interest and only tie themselves to a country when they have an interest in sight.