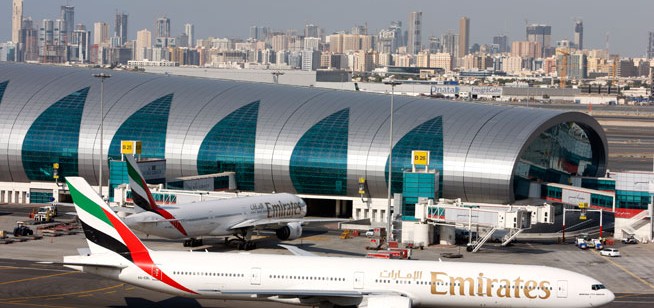 Authorities of the United Arab Emirates are dreaming to welcome 89 million passengers through Dubai International airport this year, as 7.6 million were registered in April, making a total of more than 30 million, over the first four months of this year.
The airport has witnessed slight growth this year according to Operator Dubai airports, gulfbusiness.com reports.
A total of 7,622,946 in April, up 9.2 per cent compared to 6,979,063 recorded during the same month in 2016, the online media notes.
The average number of passengers per flight movement is estimated at 225, meaning a slight increase by 7.1 per cent compared with figures of last year.
The number of movements has also been on the rise; 35,285 in April, accounting for one per cent increase.
Some 30,119,542 passengers have already passed through the Emirati international airport during the first four months of 2017 against 27,926,958 passengers during the same period last year.
Flight movements totalled 140,611, up marginally (0.3 per cent) compared to the first four months of 2016, gulfbusiness.com further notes.
The city of London was prime destination with 350,015 passengers in April. Doha comes second with 290,524 passengers followed by Jeddah (196,673), Bangkok (192,981) and Mumbai (191,183).
Indian passengers make the biggest volume of passengers, 1.69 million. The second volume of passengers came from Western Europe with 1.67 million followed by passengers from Gulf States.
"By the end of 2017, across the two Dubai airports, we are likely to hit the 100 million mark and as we edge up to 2025, we believe the demand for air travel through Dubai will be 142.8 million," said Paul Griffiths, CEO of Dubai Airports.