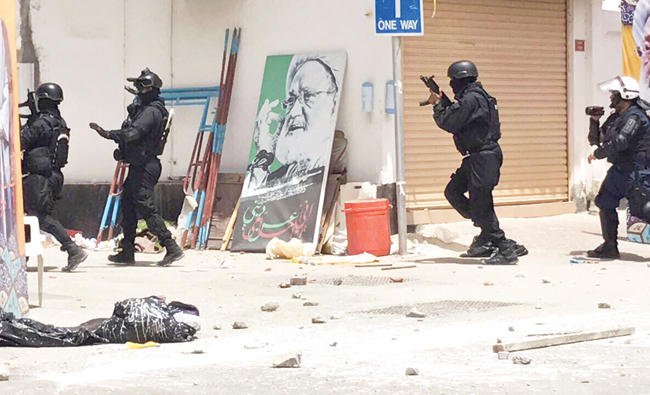 Saudi Arabia through the voice of its foreign ministry Wednesday stood behind Bahrain following the death of five Shiite protestors in clashes with police, arguing that the security of the Sunnite-ruled Gulf State is an integral part of Saudi Arabia's security.
A source in the Saudi foreign ministry indicated that Riyadh supports the crackdown on the Shiite majority in Bahrain, reported the Saudi official news agency.
The source further indicated that these measures are to address all terrorist attempts aimed at destabilizing and undermining security and order, the agency said.
Five protestors were killed Tuesday as police opened fire on a group of Shiite demonstrators in Diraz village, near the capital Manama. The demonstrators were protesting against the sentencing to one year in prison of Imam Isa Qassim who is considered as one of top Bahraini Shiite clerics.
According to press reports, close to 300 arrests were made after protestors threw stones and Molotov cocktails at security forces.
Saudi Arabia already, in 2011 in the heart in the Arab Spring, supported Bahraini authorities' clampdown on Shiite demonstrators who were claiming a constitutional monarchy and an elected Prime Minister.
The Shiite protestors tagged by the Sunnite regimes as terrorists complain about marginalization.
Parliament in March greenlighted military and security action against any one associated with a terrorism act.
The US State Department has expressed concern about the development in the Gulf State while calling for dialogue and reconciliation.