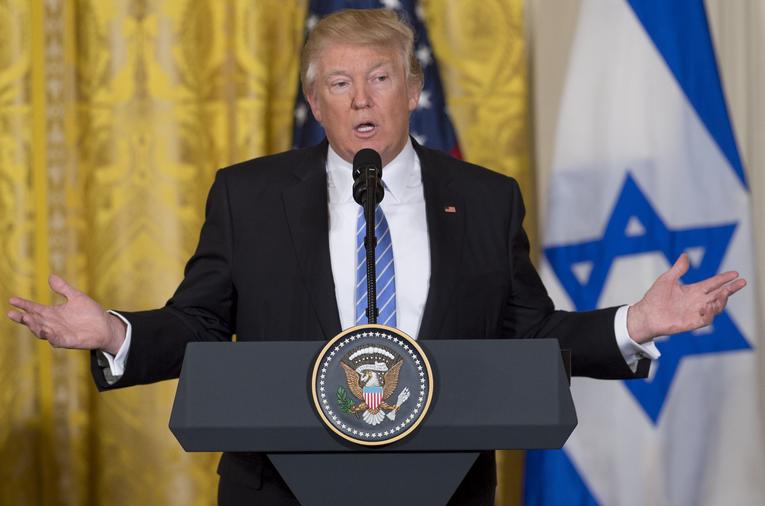 President Donald Trump who has been very supportive of Israel during his presidential campaign reaffirmed Monday that the ties existing between the United States and Israel are "unbreakable".
President Trump, who arrived in Israel on Monday from Saudi Arabia on his maiden foreign trip as President, said "I have come to this sacred and ancient land to reaffirm the unbreakable bond between the United States and the State of Israel."
The two countries are major allies and cooperation between their governments is expected to be strengthened under Trump's administration after reaching an all-time low during former President Obama's tenure.
President Trump is hoping relations between the two countries will be improved. "We love Israel" he stated before inviting regional countries to "work together to build a future where the nations of the region are at peace" and generations could grow "free from terrorism and violence."
Trump said he has "found new reasons for hope" following his "travels in recent days" while assuring Israelis that the United States of America are with them.
During his campaign, he had promised to move the American embassy from Tel Aviv to Jerusalem but echoes of such plans have been slowly fading away.
The American president will also be meeting with Palestinian authorities but the outcome of talks have been downplayed by some Hamas supporters after Trump termed the group as a terrorist organization. The meeting between Trump and President Mahmoud Abbas of Palestine is expected to dwell on efforts to revive peace talks, which have been stalled since 2014, although Trump has not so far disclosed any roadmap for putting the negotiations process back on track.