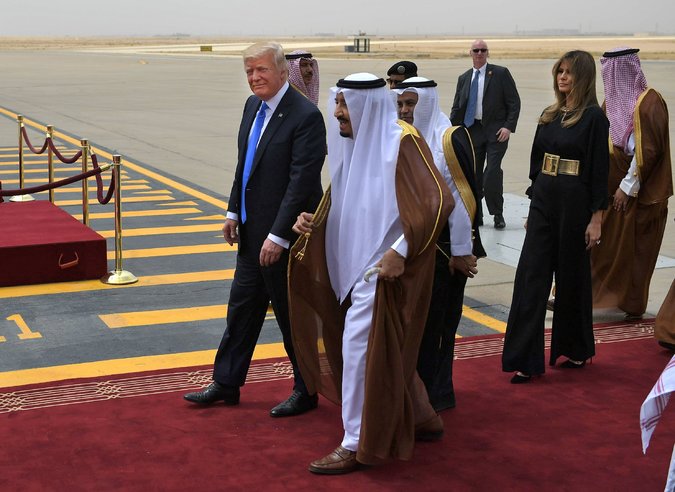 The Saudi capital Riyadh hosts Sunday a forum on global partnership to fight terrorism as President Donald Trump visits the kingdom to bolster cooperation between the US and Gulf countries.
Experts from over 40 countries will discuss the nature, forms and influence of fundamentalism, the future of terrorism and the role of social media, the forum organizers say.
The international gathering, organized by the King Faisal Centre for Islamic Research and Studies, under the sponsorship of the Islamic Military Counter Terrorism Coalition (IMCTC), is held under the topic "The Nature of Extremism and the Future of Terrorism", Saudi Arab News.com reports.
The forum will hold four sessions on ways to foster international and regional cooperation to fight efficiently against terrorism.
Saudi Arabia is leading an international coalition against terrorism in war-ravaged Yemen and against small-scale insurgency at home.
The forum will take place as US President visits the kingdom. President Trump arrived in Riyadh early Saturday.
During the two-day visit, Trump is expected to renew his country's commitment to stand on the side of Arab countries in the fight against terrorism.
According to the New York Time, President Trump is to deliver a speech that White House aides say will be a call to the Muslim world to unite against extremism and terror.
King Salman and Trump will inaugurate the Global Centre for Combating Extremist Ideology (GCEII).