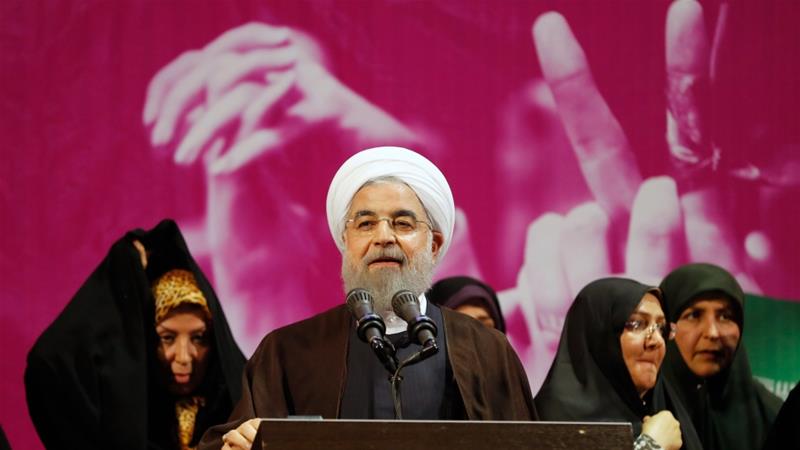 Iran's incumbent President Hassan Rouhani has been announced winner of Friday elections by the state television after count of half of the 40 million votes cast.
The 68-year old President won 58.6 per cent of the votes against 39.8 per cent for his major rival, hardliner Ebrahim Raisi, reportedly backed by Iran's supreme leader Ayatollah Ali Khamenei.
Results of urban areas known as Rouhani's strongholds have not been published yet.
Commentators were expecting a run-off but Iranians have rallied behind Rouhani who brought back the country in the international community. Some 40 million Iranians out of the 70 million on the electoral rolls headed to the polls on Friday. In capital Teheran, 5 million queued up to cast their votes.
In 2015, Rouhani played an instrumental role leading Iran to sign a nuclear deal with world powers. The deal prevents Iran from developing its nuclear program against removal of economic sanctions.
Rouhani promised during the electoral campaign to continue reforms, granting more individual rights and opening the country's economy to foreign markets.
Rouhani's election is a new hope for the nuclear deal that Raisi criticized, arguing that Iranians have not felt its benefit.
Rouhani has vowed to push for total removal of the sanctions but US President Donald Trump who is on a two-day visit in rival Saudi Arabia this weekend has been opposed to the deal.
Sunnite-dominated Gulf countries have urged President Trump to help contain Iran's growing influence in the region.
Rouhani is also likely to have domestic opposition from hardliners, from Ayatollah Ali Khamenei who wields veto over major policies of the country including defense.
Rouhani, during his first mandate (2013-2017), was not able to secure the release of reformist leaders put under house arrest, jailed or forced to flee the country.