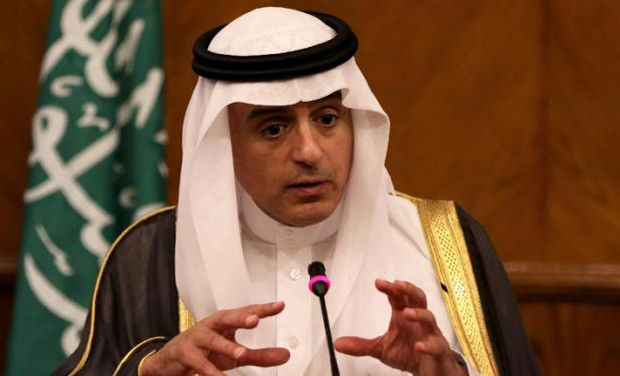 Saudi Arabia's foreign minister Adel Jubeir told the media Thursday that US President Donald Trump, who is expected in Riyadh this Friday, will discuss with Saudis plans to rein in Iran and its growing influence in the region.
Donald Trump is expected in Riyadh from Friday for a short stay as first leg of his maiden foreign trip.
During his visit in Riyadh, first stop of his maiden foreign trip, Trump will meet with Saudi officials, leaders of Gulf States and other Islamic-Arab leaders.
If several issues are already tabled for discussion, Jubeir, who was former Saudi ambassador to the US, indicated that the issue of Iran will be of a particular importance.
He also noted that Riyadh will closely work with allies and the US in particular to ensure Iran abides by the international law and stops meddling in internal affairs of regional countries with reference to Syria, Iraq, and Afghanistan.
"We have seen Iran's record of aggression increase not decrease" since the nuclear pact, Jubeir said.
In 2015, Iran and a group of world powers reached a deal preventing Iran to acquire nuclear bomb in return of gradual lifting of economic sanctions on Tehran.
Saudi Arabia had expressed concern over the deal endorsed by former US President Barack Obama.
The Gulf States grouping known as GCC (Gulf Cooperation Council, mustering Bahrain, Qatar, Kuwait, Oman, Saudi Arabia, and UAE) expressed concern over Iran's erosive policy in the region seeking to dislocate Sunnite regimes.
King Salman and Trump will inaugurate the Global Centre for Combating Extremist Ideology (GCEII), an evidence of the two sides' eagerness to fight terrorist groups in the region; mainly al Qaeda and Daech.