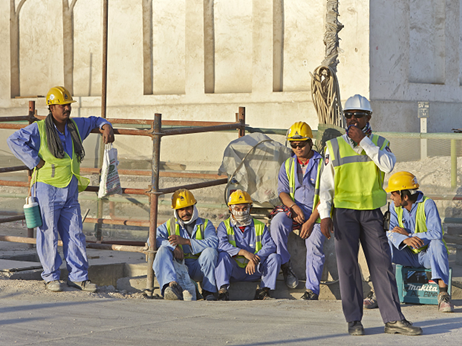 An incident at a construction site of the Qatari defense forces has resulted in the death of three workers in unexplained conditions.
Several other people were injured in the incident, which occurred Tuesday.
The Qatari defense ministry stressed its commitment to abide by the highest safety standards in all its facilities, and expressed condolences to the families of the deceased, the state-owned news agency reported.
Authorities have not explained the conditions in which the incident took place or causes of the mishap.
The gas-rich Gulf country made the headlines over previous years and months for the death of workers at construction sites of the FIFA 2022 world cup facilities.
Two workers had reportedly died over the past seven months on the construction sites.