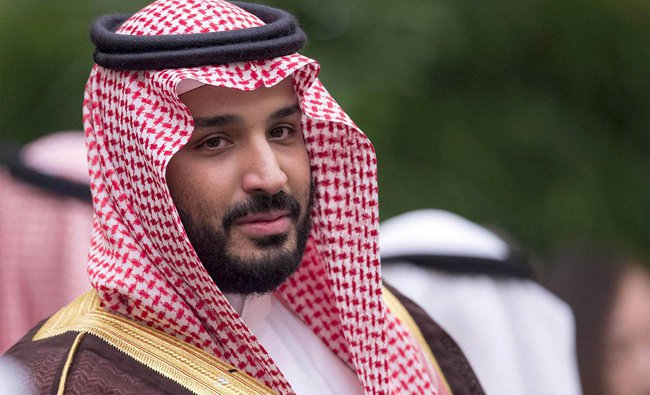 Saudi Arabia announced Wednesday it was launching the country's largest defense company, Saudi Arabian Military Industries (SAMI), which will be producing defense equipment.
SAMI is the product of the powerful Deputy Crown Prince Mohammed bin Salman, who also serves as Defense Minister, and is part of the kingdom's Vision 2030 seeking to reduce the state's spending on foreign weaponry and dependence on oil.
Saudi Arabia is one of global top arms buyers and is about to conclude $100bn arm-deal with the US. The dealn which could cover a decade will amount to over $300bn, an unidentified US official at the White House told Reuters.
SAMI will, according to Saudi media, produce products and provide services across four business units: Air Systems, which includes maintenance and repair of fixed-wing aircraft as well as manufacturing and repair of unmanned air vehicles; Land Systems, which includes manufacturing and repair of military vehicles; Weapons and Missiles, including ammunition; and Defense Electronics, which includes radars and sensors as well as communication systems and electronic warfare.
The Saudi rulers project to make of SAMI one of the world's top 25 defense companies by 2030. They also seek to reduce the kingdom's foreign spending on arms.
"While the Kingdom is one of the world's top five spenders on security and defense overall, only around 2 percent of our military procurement is domestic," said the Deputy Crown Prince.
The Prince noted that SAMI will ensure that "50 percent of Saudi Arabia's military procurement spending will be localized."
"The Company for Military Industries will contribute toward attracting foreign investment to the kingdom … the company will enter into joint ventures with major military industrial companies," the Prince was quotes as saying.
SAMI's contribution to the kingdom's gross domestic product is expected to reach more than $3.7 billion by 2030. The company is also expected to create more than 40,000 direct local jobs by 2030.