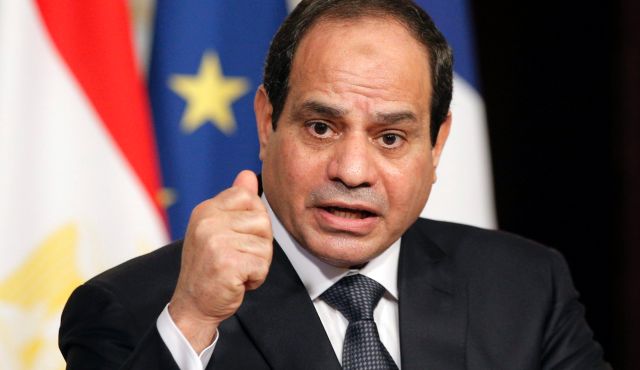 The UN High Commissioner for Human Rights Zeid Raad al-Hussein has raised eyebrows over Egypt's policies to combat extremism as he highlighted that "a state of emergency, the massive numbers of detentions, reports of torture and continued arbitrary arrest – all of this we believe facilitates radicalization in prisons." He noted that the series of measures adopted by the Egyptian authorities to "crackdown on civil society" are "not the way to fight terror." Al-Hussein acknowledged that national security "must be a priority for every country, but again not at the expense of human rights."
His comments were not welcomed by the spokesman Ahmed Abu Zeid of the Egyptian foreign ministry. "We don't see the High Commissioner criticizing other states implementing states of emergency that dealing with similar conditions," he observed. Zeid explained that the population is being targeted by "terrorist operations" and the government is determined to neutralize the threat. He termed the al-Hussein's remarks as "irresponsible and "unbalanced" considering the situation on the ground while arguing that the state of emergency was passed by the parliament in conformity with the "rules and restrictions" outlined by the constitution.
On Monday, unidentified gunmen operated a drive-by shooting on a police convoy near the main ring road around Cairo, killing three officers and wounding five others. No group has claimed responsibility for the attack although the Interior Ministry stated that the matter is being investigated. Two weeks ago, a leaked video has emerged that appears to show members of the Egyptian military shooting unarmed detainees to death at point-blank range in the Sinai Peninsula and staging the killings to look as if they had happened in combat. Many opposition voices accused al-Sisi regime of faking attacks and killing innocents as terrorist individuals and groups.
Since the ousting of the coalition government led by the Muslim Brotherhood's Mohammed Morsi in 2013 in a military backed coup d'état led by Abdel Fattah al-Sisi, there has been a surge in terrorist attacks in the country. The situation has led to the government embarking on counter-terrorist measures to reduce the attacks which often target government and security officers but recently, Christians too. Egypt last month was shaken by one of the bloodiest attacks in years when Islamic State group suicide bombers targeted two Christian churches, killing 45 people.