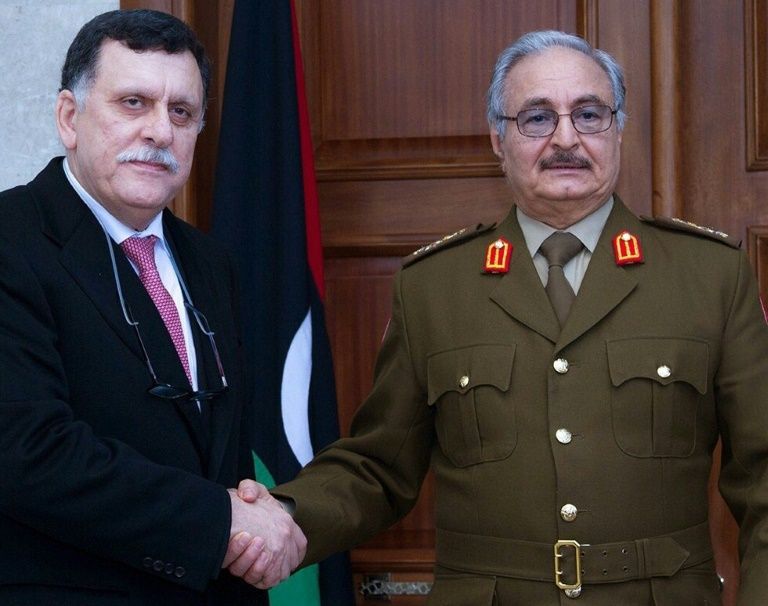 Russia's Deputy Foreign Minister Michael Bogdanov arrived in Tripoli on Tuesday and was welcomed by members of the UN-backed Government of National Accord (GNA). He told reporters that his visit to the country is "a continuation" of the matters that were discussed during Prime Minister-designate Fayez Serraj's visit to Moscow "and to develop mechanism to implement what was agreed upon" during the said visit.
After consultations between Bogdanov and Serraj, the visiting Russian official reiterated that Moscow will honor its promise for "the return of cooperative relations between the two countries." Russia has been criticized by the Western countries for its close cooperation with Field Marshall Khalifa Haftar of the Libyan National Army (LNA) which is loyal to the Tobruk-based House of Representatives (HoR). Haftar has visited the country on several occasions.
Serraj hopes that Russia will "use its international status to help lift the arms embargo on Libya." There have been allegations that Moscow has been supplying arms to the LNA but that was denied by both Haftar and Russia. He also called on the Russian authorities to help end the armed conflict in the southern part of the country. The LNA and forces from Misrata have been clashing in the area for the past weeks.
At the beginning of the week, an agreement was reached in Italy, between State Council president Abdulrahman Sewehli and HoR president Ageela Saleh to "stop the bleeding as well as (ensure) the return of displaced persons" with the hope to pave a way for a peaceful solution of their differences. The welcomed agreement in several quarters was downplayed by Saleh as he told Libya Channel TV that "my meeting with Sewehli was in his capacity as a Libyan citizen." His remarks are understood to be a private agreement between two Libyan citizens and not as authorities of the institutions that they lead. Saleh is calling for the amendment of the LPA.