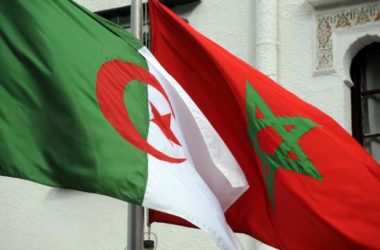 Morocco's Interior Ministry scolded Algerian authorities for their "immoral and unethical" actions with regards to 54 Syrian nationals who tried to "illegally enter" Morocco from Algeria, between April 17 and 19 through the mountainous border town of Figuig. Rabat deplored the actions by the Algerians "to manipulate the moral and physical distress of these people" as well as "to sow trouble in the Morocco-Algerian border." Algeria's ministry of Foreign Affairs rejected the "serious accusations." The ambassadors of the two countries have been summoned by the authorities of their host countries.
Rabat condemned the actions as "inhumane" and described the Syrians as "refugees" while lamenting about the "fragile state" of women and children under such circumstances. The statement urged the Algerian authorities to "assume political responsibility and morality concerning this situation." The two countries share a border of 1500km and it has been closed since 1994.
Algiers summoned Morocco's Ambassador to the country and gave him "a categorical denial of the false allegations" which it claimed are "completely groundless accusations only intended to harm Algeria." The statement for the foreign ministry added that the alleged actions are "alien" to Algeria's "ethics and the well-established tradition and hospitality."
The two neighboring North African countries have been at odds over wide range of issues. Diplomatic relations have notably been affected by border issues which led to the outbreak of an armed conflict, in 1963, commonly known as the 'Sand War.' The matter of the Western Sahara is also another controversial subject between the two countries. Algeria supports the liberation and independence of the territory that once used to be a Spanish colony but Morocco claims that it is part of its territory and has annexed it since 1975 after the departure of the Spanish.