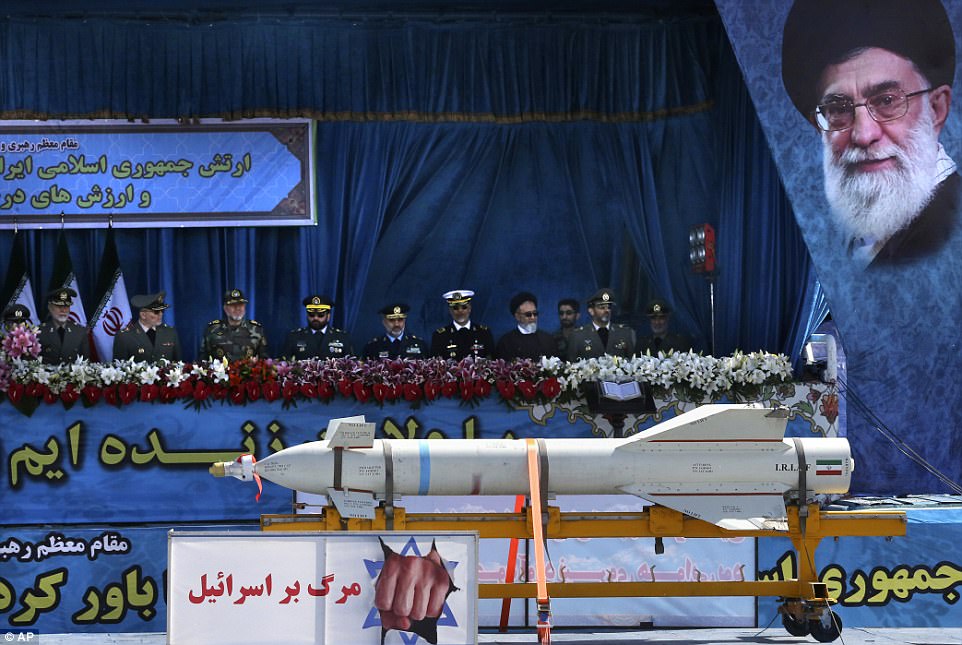 The Iranian armed forces held a military parade on Tuesday to mark the country's National Army Day. The celebrations were dominated with a display of military power and the resurfacing of the 'Death to Israel' banners. During his address at the ceremony, President Rouhani said although Iran is "avoiding tensions and encounters" with other states especially with the region, he stressed that they have to "remain vigilant in the face of plots hatched by others and increase deterrent power." Senior government and military officials attended the ceremony.
Amongst the country's latest acquisition that were on display for the first time was the domestically fabricated Sayyad-3 anti-aircraft missile and the Russian-made S-300 missile defense system used for long-range protection against both aircraft and missiles. Iran has been boosting its military might over the years but always refutes claims that it poses a threat to regional countries.
The election of President Rouhani has contributed to lowering the tension with Israel. However, Iran and Israel have been at odds over the past decades due to the latter's actions in occupied Palestinian territories. Prime Minister Netanyahu has also been engaged in campaigning for tougher actions against Tehran in the West. In February, he claimed that "Iran seeks to annihilate Israel, it seeks to conquer the Middle East, it threatens Europe, it threatens the West, it threatens the world" as it continues to offer "provocation after provocation." This is not the first time 'Death to Israel' banners were brandished at Iranian military parades.
There are emerging reports that one of the missiles on displayed at the ceremony seems to be fake because the nose of a rocket mounted onto a bigger missile appears to be pointing skywards. The parade included missiles, tanks, armored vehicles, rifles, Unmanned Aerial Vehicles (UAVs), fighter jets, radar systems and air defense missile systems as well as soldiers in the latest camouflage gear.