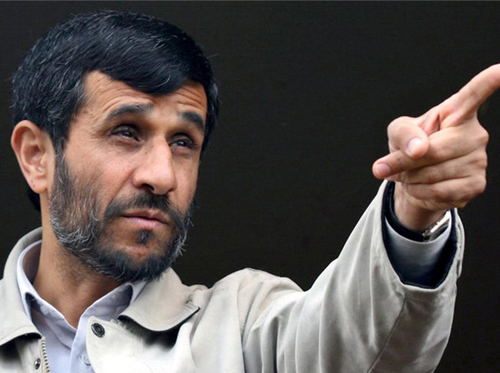 Registration for the presidential elections in Iran began this week and former President Mahmoud Ahmadinejad was at the Interior ministry to register as a candidate. He had ruled Iran from 2005 to 2013 but his reelection in 2009 was marred with violent protests as the results were contested.
Last year, Supreme Leader Ayatollah Ali Khamenei discouraged him from running for presidential bid because it is "not in his interest and that of the country." The Ayatollah considered him as a candidate that would "create bipolar opposites and divisions in the country which I believe is harmful for the country."
Ahmadinejad termed Khamenei's remarks as "just advice" and an "advice was not a ban" on his candidacy as claimed by "some people." Associated Press journalists who witnessed Ahmadinejad's registration on Tuesday said election officials were "stunned" when he submitted the paperwork.
The former president said his "presence and registration is only to support Mr. Baghaie" and to serve him with all his power. Hamad Baghaie served under him as vice president. "I repeat that I am committed to my moral promise" of not running and "will act according to the [supreme] leader's advice," he said. Iran has a term limit of two four-year terms but a person can be eligible again for elections after four years out of office.
More than 120 people have filed their candidacy and registration will continue till Saturday before the Guardian Council vets the list based on political and Islamic qualifications.
Iran under Ahmadinejad had its nuclear and defense program accelerated. He often entangled with verbal disputes with Western countries. A conservative and a hardliner, he had a strong position against Israel and the veracity of the narratives of the Holocaust. If he makes it to the polls, the former president could be a uniting figure for the conservative establishment for the 19 May presidential elections.