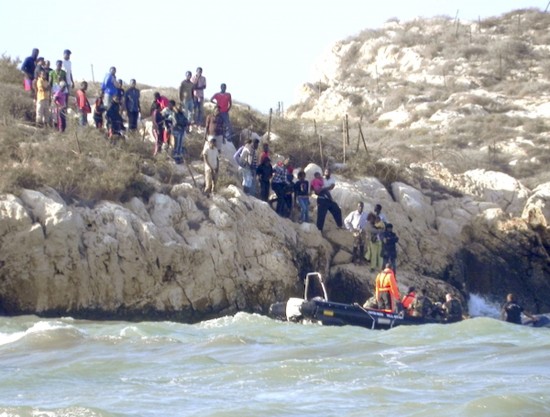 A senior European Union (EU) diplomat has revealed, under the condition of anonymity, that it has received "a formal request" from Libya for logistical support in combatting illegal migration to Europe.
The request which is under consideration by the EU was described as "a very long shopping list". It includes "various sorts of vessels and radars and other equipment." In the days leading to the end of Colonel Muammar Gadhafi's rule, Libya quickly turned into a major transit hub for illegal migration due to the political instability and lack of border security.
A source at the EU said the request would be reviewed to evaluate its link to the "work we (EU) are doing on borders to ensure it is going to be used effectively" while another source hinted that it "definitely won't be able to give it all." Support to the UN-backed Government of National Accord (GNA) is going to be in accordance with the continental body's aspirations in the war torn North African country.
Former British ambassador to Libya, Joseph Walker-Cousins, has urged the EU to brace itself for its lack of "leadership" after its member states helped to end Gadhafi's regime. "Up to a million migrants, if not more, are in the pipeline. They will take a long time to work their way through that pipeline but it is well-established," he warned. He opined that Europe waited till the migrants were at a "stone's throw from Europe" to deal with the situation which has made its actions "too little, too late."
Elsewhere, Russia has offered to help the GNA deal with the country's political crisis but details of the proposal are yet to be made public. The offer was made by deputy foreign minister Mikhail Bogdanov, who is in charge of the Middle East and Africa issues.