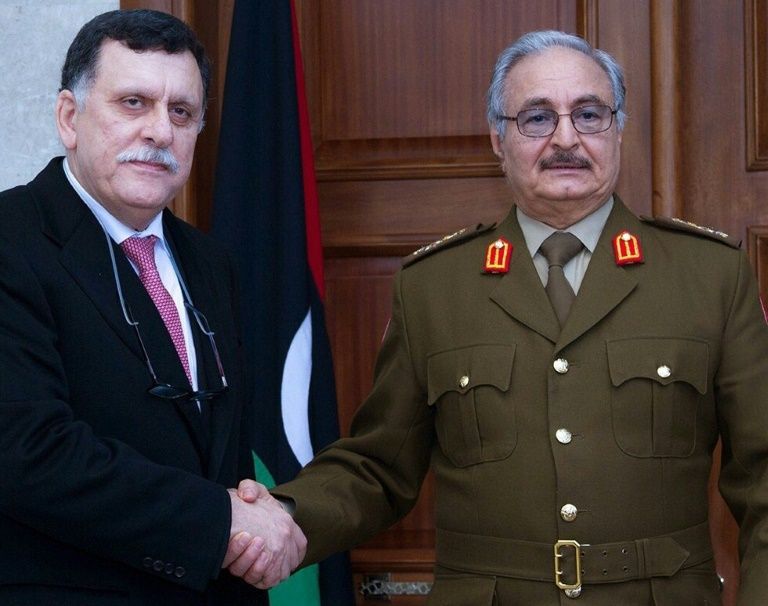 Head of Libyan unity government Faiez Serraj has sent a formal request to the North Atlantic Treaty Organisation (NATO) to help beef up security and defenses in Tripoli.
The alliance chief Jens Stoltenberg Thursday said he received a formal request from Serraj asking for NATO's advice and expertise in the field of defense and security institution building.
The request came one week after the alliance expressed, during a meeting is Brussels, willingness to help the Libyan Government of National Accord (GNA) better protect its institutions and fight against illegal migration.
Stoltenberg indicated that the organization would discuss how to respond to the Libyan request.
The NATO has been seeking GNA's authorization to enter into Libyan waters to curb human trafficking.
Since installed in Tripoli, the GNA has suffered several attempts by other armed faction to topple it. Men aligned with former Tripoli strongman Khalifa Ghwell tried two times to seize government institutions.
Early this month, men led by Brig. Mahmoud Al-Zigal, also aligned with Ghwell, announced the establishment of the Libyan National Guard (LNG) to protect institutions and foreign missions.
The GNA is protected by militiamen who remain uncontrolled.