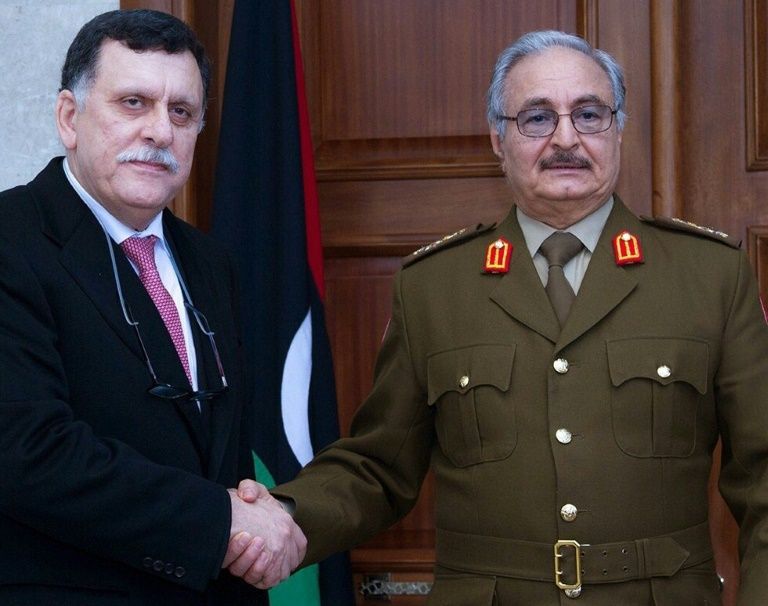 Field Marshall Khalifa Haftar of the Libyan National Army expressed hope that his LNA will get the support of the USA in helping to lift the "unjust" UN arms embargo imposed on the country.
In an interview with French media JDD, Haftar said lifting the embargo would help to better equip the LNA as they continue to pursue groups "that want to prejudice the future of the Libyan people."
He cited Al-Qaeda, the Islamic State and the old Libyan Islamic Fighting Group under the command of Abdulhakim Belhaj as some of the groups undermining peace in the country.
Field Marshall Haftar said he is "hopeful" of Washington's support "in the struggle against terrorism, if one is to believe what Mr. Trump has said."
Russia has been a strong supporter of the LNA and Haftar explained that their "relations naturally comprise contracts and some agreements which bind us" but their activation is being blocked by the arms embargo.
France's implication in the war was also acknowledged as they continue to provide "information from military reconnaissance" and expert advice. Haftar said Paris "has not abandoned us" following the death of three French security personnel in a Benghazi helicopter crash last July but they rather "rapidly came up with other alternatives." He described their efforts as a "wonderful work."
He claimed that his forces control all of the east and the south and a large part of the west of Libya estimating it to be around 95% of the total territory. Haftar said his forces are fighting against terrorist groups stressing that "we do not wish to deviate from our main end."
The commander of the LNA gave assurances that his forces will continue to protect the country's oil facilities against any attack by militias who have their own "specific agendas."