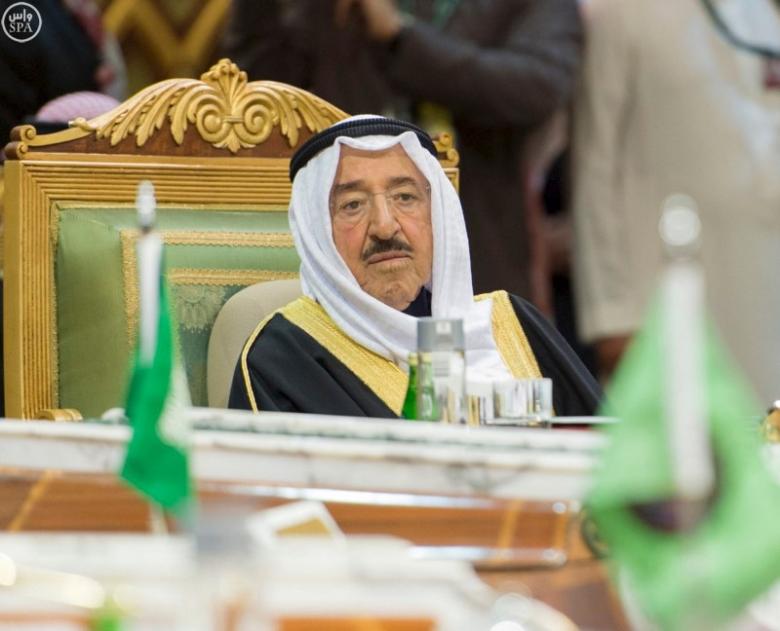 Emir Sheikh Sabah of Kuwait called for the adoption of austerity measures because the country's income has drastically fallen. In an address before the parliament opening session, Sheikh Sabah said he is convinced that all Kuwaitis realize that cutting public spending through careful measures to fix the imbalance in the state budget, stopping waste and bleeding natural resources have become inevitable.
Disagreement between the former parliament and cabinet over austerity reforms triggered a political crisis which forced the Emir to dissolve the parliament in October. Most MPs elected in the November parliamentary polls have vowed to reject the austerity reforms which include increasing electricity and fuel prices.
"It is inevitable to initiate effective measures to remedy the deficit and alleviate its effects" Sheikh Sabah explained, adding that "there is no other option but to take effective measures to deal with it."
He however said that those measures should spare low-income people and take into consideration social justice.
Kuwait has a generous welfare system for its citizens who make up 30% of the 4.4 million residing in the country.
Analysts said the Emir's message to the parliament could be seen as an effort to calm the tension between the parliament and the cabinet over means of reducing the growing budget deficit by promoting the diversification of the economy from oil which accounts for 95% of the state's income.
The Emir's address on Sunday took place after Prime Minister Sheikh Jaber Mubarak Al-Sabah formed a new government a day earlier.
Kuwait's oil revenues dropped from a massive $97bn in the 2013-2014 fiscal year to just $40bn in the last financial year, which ended on March 31, according to finance ministry figures. Its 2015-2016 budget recorded a $15 billion budget deficit. Fitch Ratings, a credit rating agency, said the government could soften its stance on "substantive initiatives" if the oil prices recover but could nevertheless pursue "some of its fiscal agenda with smaller, less contentious measures." The country could also overcome its challenges as oil producing countries agreeing on cutting production output.