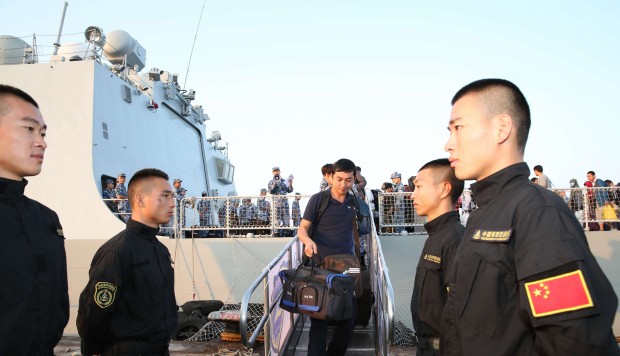 China will boost military ties with Djibouti, strategically located in the Horn of Africa, state media reported on Thursday.
China is seeking closer ties with African nations that could help it gain access to natural resources and provide new markets.
China in February began construction in Djibouti of its first overseas military facility, a coastal logistics base that will resupply naval vessels taking part in peacekeeping and humanitarian missions.
Djibouti is strategically located at the southern entrance to the Red Sea on the route to the Suez Canal. The tiny, barren nation sandwiched between Ethiopia, Eritrea and Somalia, also hosts Japan, U.S. and French bases.
Fan Changlong, a vice chairman of China's powerful Central Military Commission, said after a meeting with Djibouti President Ismail Omar Guelleh the two countries could strengthen ties in all areas, including militarily, state news agency Xinhua said late on Thursday.
"The two sides have made frequent exchanges of visits, and achieved remarkable results in personnel training, naval escort and supplies, and participation in UN peacekeeping operations," Xinhua paraphrased Fan as saying.
In his words, relations between the two militaries had been "developing smoothly in recent years", Xinhua reported.
"China is willing to make joint efforts with Djibouti to continue to promote the healthy and stable development of relations between the militaries," Fan said.
The naval outpost, which is due for completion next year, is expected to feature weapons stores, ship and helicopter maintenance facilities and possibly Special Forces.