Arab League Backs Countries that Withdrew from Arab-African Summit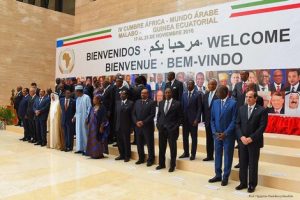 The Secretary General of the Arab League, Ahmed Abou El Gheit, expressed support for the decision taken by nine Arab countries to leave the Arab-African Summit in Malabo.
Nine countries have withdrew from the summit because of the presence of the flag of the separatist Algerian-backed RASD entity which represents a violation of the principle of national sovereignty and territorial integrity of Morocco.
The Arab League's Secretary General said that he "understands" and "supports" the withdrawal of Arab countries in support of Morocco's territorial integrity and out of attachment to the principles established during the previous summits of 2010 and 2013, held in Sirte and Kuwait respectively.
Abou El Gheit told the Arab-African Summit in Malabo that the failure to address the issue of the participation of a separatist entity has propelled the withdrawal of a "key" group of the Arab League's member states.
Morocco along with Saudi Arabia, the UAE, Bahrain, Qatar, Oman, Jordan, Yemen and Somalia withdrew from the summit because the presence of a flag of a separatist entity represents a violation of the principle of territorial integrity and national sovereignty and also because participation in the summit is limited only to UN member states.
Short URL: https://me-confidential.com/?p=14336
Posted by
Jaber Ali
on Nov 24 2016. Filed under
Headlines
,
World News
. You can follow any responses to this entry through the
RSS 2.0
. Both comments and pings are currently closed.