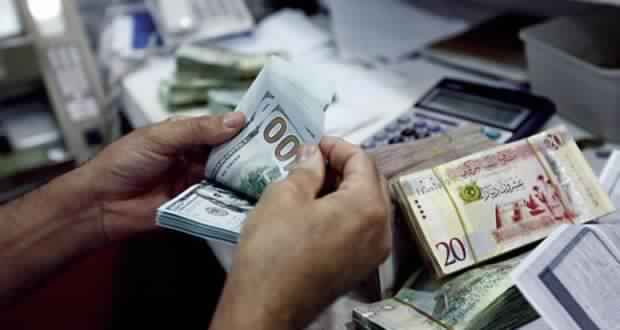 Libya's black markets have registered an unprecedented surge in the rates of the foreign currencies in exchange of the Libyan dinar over the weekend; further increasing the differences between the Prime Minister-designate Faiez Serraj of the UN-Backed Government of National Accord (GNA) and Governor Saddek El Kabir of the Central Bank of Libya (CBL). A US dollar is being exchanged for at least 6 Libyan dinars, a record high, despite claims that the official rate is 1,4 LYD. Serraj is holding El Kabir responsible for the developments because he has refused to release funds to the GNA and his efforts to oust him have proven futile.
CBL's spokesperson Essam al-Oul distanced the situation from the tussle between Serraj and El Kabir. He explained that the depreciation of the local currency is "the logical result of different factors including the decrease in oil exports and international prices, the sharp political splits and civil war which has torn the country apart, the chaos from the absence of security, in addition to the freezing of the operations of some important government bodies such [as] customs and anti-smuggling organizations."
El Kabir has often rejected requests for funds from the GNA stating that the latter has no policy to fix the economy of the war torn country and honoring its request will also be illegitimate if it is not approved by the House of Representatives in Tobruk (HoR).
The five year war in Libya is estimated to have cost the State more than $200 billion and its foreign exchange reserves of more than $100 billion in 2013 is expected to dwindle to around $43 billion by the end of the year.
Financial crises and currency crises are slowly adding to the country's challenges as people queue at banks despite money being available for only several days in a month. A new consignment of Libyan bank notes arrived in the weekend but it is not expected to end the shortage.
The GNA is planning to implement austerity measures by cutting subsidies but its effect is expected to be limited given that its influence circulates only around Tripoli. The move could also affect its popularity in the capital.
At a meeting in Rome on Friday, Libyan stakeholders agreed to publishing an economic plan for next year by 1 December.