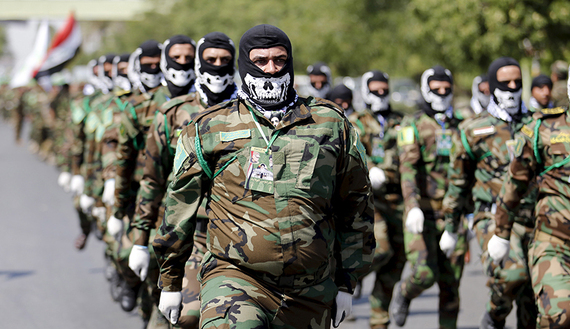 The Tal Afar was taken from the fighters of the Islamic State on late Wednesday and Prime Minister Haidar al-Abadi stated that the "72nd and 92nd brigades will enter the city" while the Popular Mobilization Units (PMU), a pro-Baghdad Shia militia, stated that "our forces managed to fully liberate Tel Afar airport following fierce battles" with the extremist group. The Brigades mentioned by Abadi consist of Tal Afar-based Sunni and Shia soldiers and it could signal that the Kurdish forces are being prevented from entering Sunni and Shia dominant areas after reports of vengeful attacks its people and infrastructure after liberation from ISIS.
PMU spokesman Yusif al-Kallabi told reporters that the capturing of the airbase "will be the starting point for the liberation of all of the areas [along] the Syrian border." Iraqi Army officer Hamid Saadi said the control of the airbase will help to "cut off a main ISIS supply route between Syria and Mosul" while the General Command of the Iraqi Army announced that more than 2800 extremist militants have been killed since the operation began exactly one month ago.
Tal Afar district has served as a strategic passage for ISIS fighters to commute between Syria and Iraq and loss of the airbase is expected to weaken the group's resistance as its two de facto capitals in Iraq and Syria, namely Mosul and Raqqa, are being targeted. The group is trying to slow the Iraqi forces by "placing bomb-laden vehicles in populated areas around the city" and snipers according to Prime Minister Abadi.
Spokesman Kallabi said they are "carrying a cleaning operation inside the airport to trace the escaping members of Daesh members who are still hiding inside the facility" and the rehabilitation of the infrastructure will contribute to securing the border.