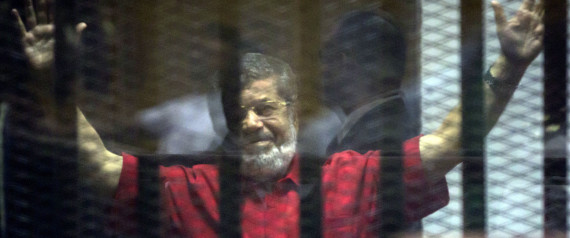 Former Egyptian President Mohamed Morsi has seen his death penalty for alleged facilitation of a mass jail break in July 2011 overturned as country's court of cassation demands retail.
Morsi was deposed in July 2013 by then army general Abdel Fattah al-Sisi, now ruling the country. The first democratically elected Egyptian president and other top members of the Muslim Brotherhood have been put in jail following mass trail deemed outrageous by international community and human rights groups.
Morsi is still serving three jail condemnations. He has been condemned to 20 years for the killing of protesters during his short presidential term. He also is serving another 40-years sentence for spying for Qatar and life in prison sentence for leaking files to the Hamas movement in the Gaza Strip.
The court also overturned death penalty decision against several other members of the Brotherhood, including Mohamed Badie, the former supreme leader of the organisation.
The Egyptian regime has outlawed the organisation which it has listed as a terrorist group.
Al-Sisi, on ascending to power, has launched a crackdown on dissents. Many have been forced to exile and thousands of them threw in prison on trumped charges and some without the right to court trials.
The court decision means Morsi will not be executed.