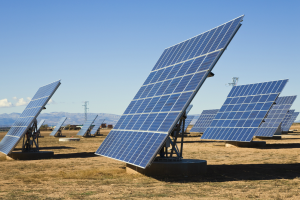 UN energy expert Gille Bonafi has called the European Union (EU) to lean on Algeria for its energy supply as the North African country can become a world's leading energy producer given its untold solar energy potential.
Speaking in Algiers, Saturday, at an international conference on energy transition on the African continent, Bonafi sitting on the UN Intergovernmental Committee of experts, argued that with the Sahara desert capable of producing 10 times global energy demand, Algeria stands out as world's next Europe and Africa energy supplier.
Algeria enjoys between 1,700 and 3,900 hours of sunshine duration with 5 KW per square meter, he said.
"It is therefore easy to imagine Algeria's amazing potential becoming the global leading solar energy producer that supplies Europe and Africa," the UN expert said.
For Bonati the North African country would gain doubly if it combines its gas and solar energy. Algeria is Africa's leading gas producer and possesses the second largest reserves on the continent, right behind Nigeria.
Algiers according to reports has planned to produce by 2030 around 22,000 MW of renewable energy to reduce dependence on gas.