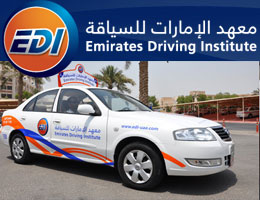 Morocco and the United Arab Emirates look forward to enhancing their cooperation in the fields of transportation and road safety as the two countries road infrastructures and transports are expanding rapidly to meet growing demand.
To achieve their set goals, Moroccan ministry of equipment, transportation and logistics signed Thursday a memorandum of understanding (MoU) with Emirates Driving Institute (EDI) to carry out joint projects, coordinate actions and share experiences in road safety and transportation.
Morocco is busy working to expand its road and highway networks to support and facilitate connectivity for industry, agriculture, mining …, while the number of vehicles registered in the country is soaring with the booming of the auto industry.
According to the World Bank, the North African Kingdom has made major steps forward in extending its motorway network. Moroccan cities have been feeling the strain of higher-density traffic in recent years. Traffic increased in the country by 2.4 pc year-on-year.
As to the Emirates Driving Institute (EDI,) it is a leading learner driver training and driver road risk reduction in the UAE and the greater Gulf region. It has been in operation since 1991 and is the largest and most successful driving institute in Dubai and the Middle East.
EDI provides driving license training courses using its fleet of over 1000 vehicles in different vehicle categories like Car, Heavy Bus, Light Bus, Heavy Truck, Shovel, Forklift and Motor Cycles.
EDI has over 1000 qualified male and female Instructors of different nationalities who can instruct the students in their native language making it easier for them to take their license training.
The driver training standards are set at International levels and the driving tuition methods are continuously updated to make use of the latest driving techniques.