Israel, Turkey to Announce Relations Normalization on June 26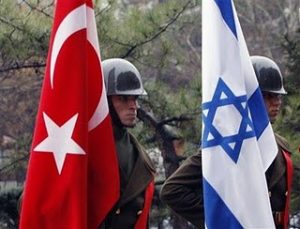 Ankara and Tel Aviv are expected to announce the renewal of their bilateral ties on June 26 after talks between top Turkish foreign ministry official Feridun Sinirlioglu and Israel's point man on Turkish relations, Joseph Ciechanover, according to reports from a local Turkish newspaper.
An Israeli newspaper reported on its part that the meeting would take place in a European capital.
Ties between the two countries were severed by Turkey in 2010 after Israeli commandos stormed a Turkish flotilla heading to Gaza, killing nine Turkish activists during the scuffle before the tenth succumbed to his wounds later.
The two countries have been engaged in talks to ease the tension and Israel has fulfilled two of Turkey's three conditions for normalization. Tel Aviv apologized for its actions and compensated the victims but has not lifted the blockade on Hamas.
As part of an alleged compromising deal between them, Israel will allow the completion of a hospital in Gaza, a new power station and a seawater desalination plant. Turkey will also be able to send aid to Gaza but through the Israeli port of Ashdod.
Hamas controls the Gaza Strip and one of its officials under the condition of anonymity told London-based Rai al-Youm that President Erdogan informed the group's leadership that "he must make progress on the normalization deal with Israel in order to serve Turkey's interests" because "he has done everything possible to lift the siege or ameliorate it, but the Israeli government stubbornly rejected his attempts."
The normalization of ties is expected to boost Israel's relation with NATO as the Jewish State prepares to open a mission there after its reconciliation with Turkey which had strongly opposed its cooperation with the organization. President Reuven Rivlin said opening the mission "will help Israel and NATO in strengthening our cooperation and our good relations. It will help us share best practices and information."
Short URL: https://me-confidential.com/?p=13001
Posted by
meconfident
on Jun 22 2016. Filed under
Headlines
,
World News
. You can follow any responses to this entry through the
RSS 2.0
. Both comments and pings are currently closed.