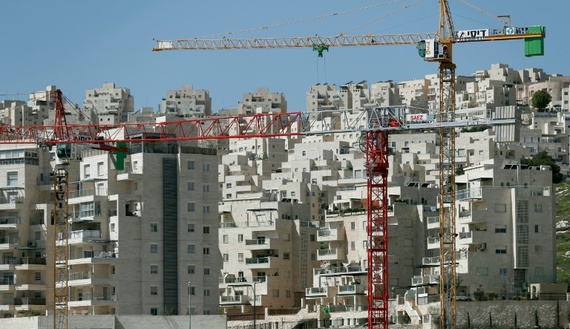 Israeli Prime Minister Sunday gave the green light for the allocation of further $18 million to expand the controversial settlements in the West bank, days after Tel Aviv attack.
The decision comes as the cabinet already allocated $88 million for the same purpose, reports say.
Prime Minister Netanyahu cited security concerns for the decision, which, he said, would enhance security in the settlements days after a Palestinian duo killed 4 people on June 6 in an attack in central Tel Aviv.
The Israeli Premier, calling the allocation "an assistance plan to strengthen communities," also indicated that it would assist small business and boost tourism.
Israel's settlement policy in Palestinian territories has been condemned by the international community including the U.S. and the EU.
The policy is deemed as the bone of contention between Palestinians and Israelis. Palestinians claim the plan erodes their aspiration for statehood.
France has initiated diplomatic efforts to revive failed peace talks between Palestinians and Israelis but the French move has received a cold shoulder from Netanyahu's right-wing cabinet. The Israeli cabinet Sunday decision stirred Palestinians' anger and Saeb Erekat, secretary general of the Palestine Liberation Organization, panned the move that he termed "a slap in the face of the international community."
"Israel is doing everything possible to sabotage every effort to achieve a just and lasting peace," he said.