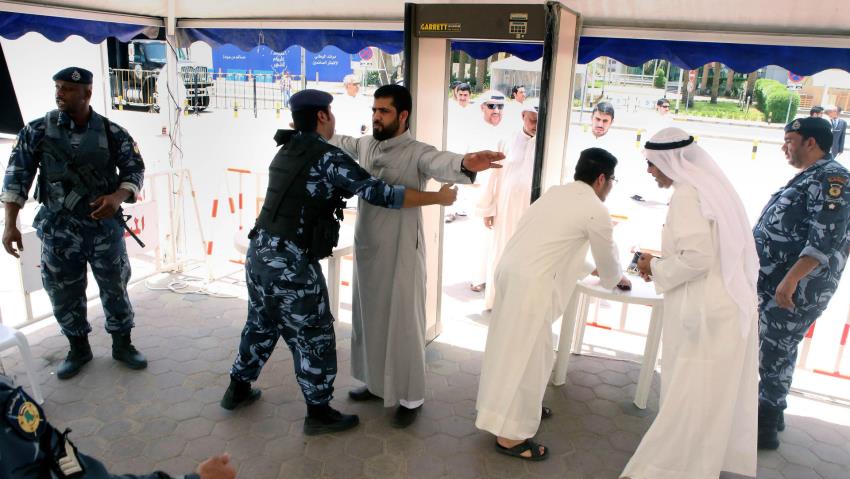 The Kuwaiti cabinet expressed Sunday at its weekly meeting "full support for all measures taken by Bahrain aimed at combating extremism and terrorism in all their forms and manifestations."
Bahrain announced last week a number of strict measures in its fight against terrorism within its borders.
after a meeting on Sunday
Kuwaiti Minister for Cabinet Affairs, Sheikh Mohammed Abdulla Al Mubarak Al Sabah, said Kuwait has full confidence in Bahrain's ability to firmly dealwith terrorist acts seeking to stir sedition and undermine its security as well as the security of other member states of the Gulf Cooperation Council (GCC). Kuwait has strongly cooperated with the other GCC members since the beginning of the Arab Spring and has taken tough stance against those who criticize regional Gulf States, as evidenced in the case of lawmaker Abdul Hamid Dashti.
The MP's parliamentary immunity was revoked in March because of his controversial statements against the Kuwaiti government, his sympathy for President Assad of Syria and for his strong criticism of Saudi Arabia's role in Bahrain and Yemen.
He was reportedly sentenced in absentia to imprisonment because of defamation of Saudi Arabia.
A Bahraini court had previously sentenced him in absentia for illegal fundraising.
There is an international arrest warrant for him with reports that he is moving between Syria and Switzerland to avoid arrest and extradition to Kuwait.