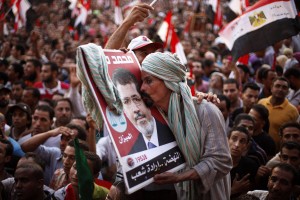 Egyptian authorities on Sunday said they have seized at least $34 million in assets of the Muslim Brotherhood members since 2013.
The State's committee, which is tasked with managing the banned organization's funds, said at a press conference in Cairo that the seized funds include bank deposits of 1370 members worth 154.7 million Egyptian pounds, $2 million, €435,000, 1.3 million Saudi riyals, £9,000 and 16,480 Swiss francs.
The assets also include 105 schools, 43 hospitals nationwide, acres of land and hundreds of cars, the committee said.
According to the committee, all confiscated assets are now being managed by government bodies.
"When it comes to the fate of this money, as you all know, when it comes to the issue of seizure, confiscation, according to the Egyptian constitution, confiscation can only happen through judicial decisions, and until now no verdict has been issued to seize this money, and its fate is tied to the verdicts that will be issued in the cases of the Muslim Brotherhood members that are being tried," Ezzat Khamis, the head of the committee told reporters.
In September 2013, an Egyptian court banned the activities of the decades-old Muslim Brotherhood, the group from which ousted President Mohamed Morsi hails.
The court had also ordered the group's dissolution and the confiscation of its offices and funds.
In December 2013, the government declared the Brotherhood a "terrorist" group, blaming it for a spate of deadly attacks on security personnel.
The crackdown against Morsi supporters has been internationally denounced as politically motivated.