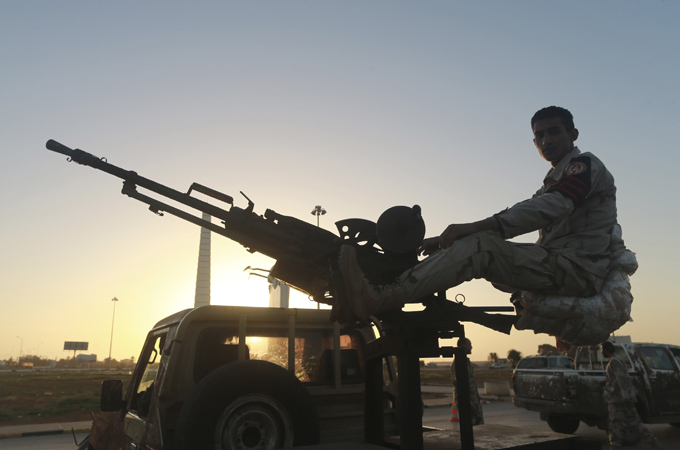 Militants of the Islamic State in Libya attacked the oil ports of Sidra and Ras Lanouf as they try to expand their control in the country towards the east and over oil infrastructures. Their attempt was unsuccessful with both sides registering casualties. Libya's oil facilities are believed to be the extremist group's next major target and analysts think that it is trying to implement similar strategies like it did in Iraq to assure a stable income from sales in the black market to finance its operations.
This is the second attempt by the Islamic state to take over Sidra with the first attack dating back to October. According to the group, the operation to take over oil ports was in honor of Abu Mughira al-Qathani's death after he was killed in a U.S airstrike in Derna, eastern Libya. A crude oil tank exploded during the attack at the Ras Lanuf oil facility.
Colonel Bashir Boudhfira of the army loyal to the Tobruk-based government said they were attacked "by a convoy of a dozen vehicles belonging to IS." Explosives and suicide bomb attacks were reportedly used by the extremist militants to pass checkpoints and breach the entrance of the facilities before aerial support of government troops forced them to retreat.
IS seems to be using the town of Ben Jawad that it took over in June 2015 as a base to launch attacks on the oil ports. The rival Libyan governments consider the presence of the extremist group as a threat but have not united their forces against it. Earlier in December, France warned that the Islamic State group was planning to take control of Libya's oil fields as they have done in Iraq and Syria.