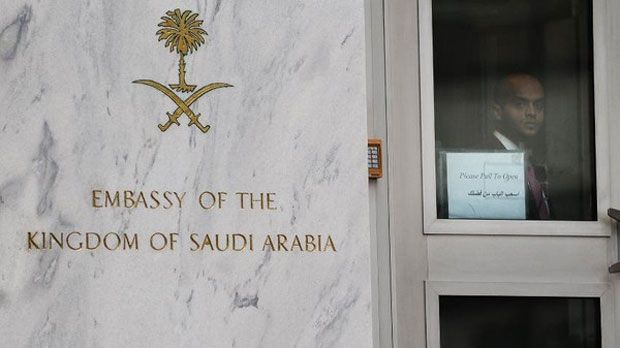 The diplomatic ties between Baghdad and Riyadh have been reignited with the arrival of Saudi embassy officials in the country on Tuesday and the Ambassador is expected to land on Thursday. The diplomatic relations between the two Arab countries was severed by the 1990 invasion of Kuwait by Saddam Hussein's regime and since then, the oil rich kingdom had had no diplomatic representative in the country.
An official at the foreign ministry told AFP that the embassy staff consisting of 35 people led by the deputy ambassador was welcomed by foreign ministry officials. There were reports in September that visas were granted to the employees of the embassy.
Saudi only restored ties with Baghdad in 2004 after Saddam's regime was ended by a U.S led invasion and it appointed a non-resident ambassador eight years later as relations with Prime Minister at the time were still cold.
The development will be a big boost to Iraq as Saudi continues to be a major player in the Middle East even though Baghdad also enjoys close ties with Iran. Iraqi officials have repeatedly accused Riyadh of abetting the Islamic State group, which took over swathes of the country last year despite Saudi being a member of the U.S-led coalition that is targeting the extremist militants with airstrikes.
The ambassador is expected to grace the opening ceremony of the embassy after a 25year hiatus but it is unclear if it will start its activities immediately. Riyadh is also planning to open a consulate in the capital of the semi-autonomous Kurdish region Erbil.
The invasion of Kuwait was internationally condemned and paved the way for the Gulf war to force Iraqi troops out.