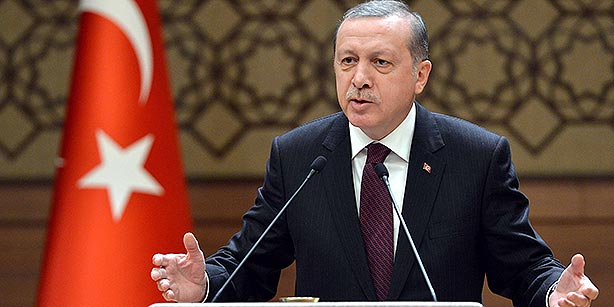 Turkish president RecepTayyip Erdogan told a news conference that Turkish forces that entered Iraqi territory and currently in the semi-autonomous region of Kurdistan are there to stay as long as their mission is not accomplished thereby irking the anger of Baghdad which has called for the immediate withdrawal of its troops in Bashiqa because it violated its sovereignty since it was neither informed nor did it approve of it.
Erdogan claimed that the Turkish troops are there to train Kurdish Peshmerga militants and not for combat purposes as he vowed that it was "out of the question for the moment"to withdraw. His statement comes at a point when Ankara sent its top diplomat, FeridunSinirlioglu, and the head of Turkish intelligence (MIT), HakanFidan, to Baghdad to ease the tension over the issue.
Iraq considers the deployment of Turkish forces as a "hostile act" and an "incursion"while government spokesman Saad al-Hadithi warned that it would file a complaint to the U.N Security Council if there are no withdrawals.
Turkish Prime Minister Ahmet Davutoglu wrote to his Iraqi homologue assuring him that "no further forces will be deployed to Bashiqa until concerns of the Iraqi government are overcome" but President Erdogan stressed that "the number of our soldiers might increase or decrease depending on the number of Peshmerga being trained."
Ties between the two neighboring countries have been affected and Turkey on Wednesday issued a Travel advisory to Iraq. It warned its citizens not to travel to all the provinces of Iraq except Dohuk, Arbil and Sulaymaniyah. These three provinces are located in the Iraqi Kurdistan region. Ankara cited increasing threats targeting Turkish companies and declarations encouraging violence, abduction and attacks.