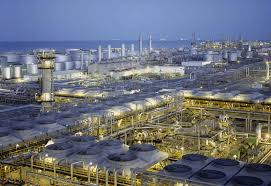 Saudi Arabian oil company Aramco will be reducing the prices of its oil this month and in November while some other oil producing countries are calling for an increase of prices.
The decision is expected to help the Kingdom maintain its share in the global market after some countries in the Middle East reduced their prices last month.
Saudi Arabia is the world's biggest oil producer with more than 10million barrels per day. Its supplies to the Asian market will this month be $1.7 cheaper for a light-crude barrel while heavy oil to the Far East and the U.S will be $2 and $0.3 cheaper respectively.
Therefore, it switched to a discount of $1.6 a barrel against the rival Dubai benchmark from a premium of 10cents a barrel previously.
The decision is expected to raise concerns in the Middle East because most of the oil companies in the Gulf States use the average of Oman's and Dubai's oil grades to set the benchmark for their crude oil at premium or discount prices. There could be more concerns in November as Riyadh plans to further reduce the price of its medium grade crude to Asia by $3.20; which is below the regional benchmark.
In what could be described as the beginning of a tussle over oil pricing as countries try to increase their market shares in order to gain more revenue, Robin Mills, a Dubai-based analyst at Manaar Energy Consulting told Bloomberg that the demand for Saudi oil "has been a bit weaker" and authorities "needed to cut pricing to keep Saudi crude competitive with other grades."
More challenges seem to lie ahead as the low oil prices have failed to withhold production in the U.S which is slowly increasing.