Iraq-KSA: OIC lambasts VP Maliki for "unjustifiable, irresponsible" comments against Riyadh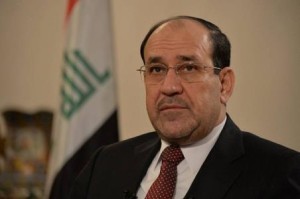 The Organization of Islamic Cooperation (OIC) has released a strongly worded statement denouncing Nuri al-Maliki, former Iraqi Prime Minister, for his recent remarks against Saudi Arabia.
In an interview earlier this month with an Iraqi satellite channel Nuri al-Maliki, who is currently serving as Vice President, attacked Saudi Arabia saying that the oil rich kingdom should be placed under the international community's custody and accused it of being a main "sponsor and supporter of terrorism."
Deploring that such "irresponsible" remarks came from a senior Iraqi official, the OIC said the Iraqi vice president violated "the Charter of the OIC, which calls for strengthening relations among OIC Member States on the basis of justice, mutual respect …"
OIC stressed that "Maliki's statement is unjustifiable and runs against the spirit and principle of cooperation and solidarity among OIC Member States and peoples."
Saudi Arabia supports the rebel groups fighting the Assad regime in Syria and is part of the U.S-led airstrike coalition that is targeting Islamic State militants in Iraq. Riyadh is also leading coalition airstrikes in Yemen geared towards reinstating President Hadi in power.
Saudi Arabia's role "in combatting terrorism and extremism at the national, regional and international levels" was hailed by the OIC as being "effective and significant" contrary to the absurd claims made by Maliki. OIC accused the vice president of inciting "sectarian and denominational agenda" rather than supporting the organization and its member states to work to face up "common challenges."
Short URL: https://me-confidential.com/?p=10182
Posted by
meconfident
on Jul 23 2015. Filed under
Gulf News
,
Headlines
. You can follow any responses to this entry through the
RSS 2.0
. Both comments and pings are currently closed.