Saudi Arabia will be reinforcing its security capabilities with the construction of a multi layered fence along its 560mile border with Iraq.  The project is the first stage of a border security program. The construction work is aimed at limiting and controlling the movement of people and goods between the two countries. King Abdullah ibn Abdilaziz headed the inauguration ceremony. However, Iraq is not pleased with Riyadh.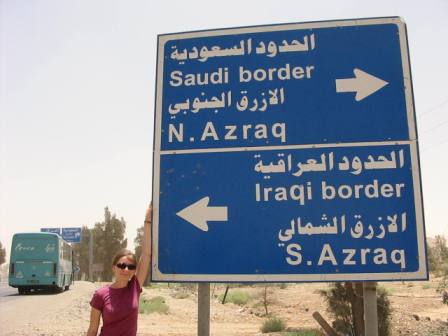 The kingdom is hoping that the fence will help it to scrub cross-border illegal activities to "zero", according to reports from the Saudi Press Agency. With 8 command and control centers, , 32 rapid response centers, 3 rapid intervention squads, 78 monitoring towers, 10 monitoring and surveillance vehicles, 1,450,000 meters of fiber optics networks and 50 radars, Saudi Arabia believes that maintaining security and keeping at bay "infiltrators, drug traffickers, weapon and cattle smugglers" will be much more easier for the security personnel. Five layers of fencing will be constructed.
The relationship between Saudi Arabia and Iraq has been tense. The former Iraqi Prime Minister Nuri al-Maliki accused Saudi Arabia of supporting "terrorism" and radical Sunni groups in Iraq as well as creating the conditions for the Islamic State group to emerge.
The project of a multi layered wall by Saudi Arabia after increasing its military presence along the Iraqi border is mostly due to the rapidly advancing ISIS militants and Shia militia from Iraq. Faleh al-Subai'i, commander of Saudi border guards in the area, even went as far as saying that the radical Sunni group is not important. "It's a basic terrorist group without any military capability or suchlike. The most important one is the Shi'ite militia, which is organized with planning behind it," he said.