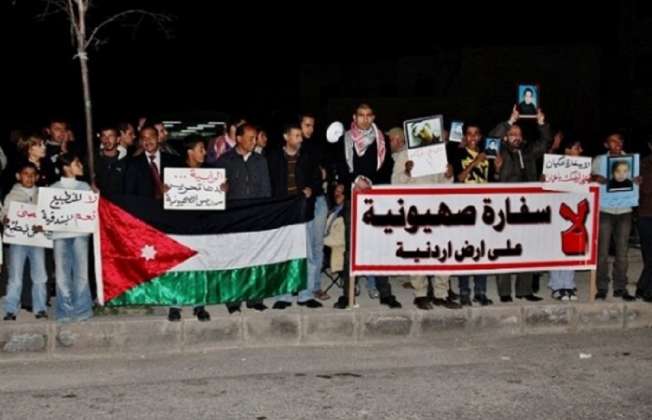 The killing of Jordanian magistrate of Palestinian decent Raed Zueter by Israeli soldiers at the border crossing between the West Bank and Jordan has fuelled anti-Israeli sentiments. Israeli Prime Minister Netanyahu has released a statement citing that "Israel regrets" its actions. Jordan is one of the only countries along with Egypt to sign a peace deal with Israel.
Jordanians filled the streets after the killing of Zueter expressing anti-Israel chants. Calls for the parliament to revoke the peace deal started to become popular in the country. More than 50% of Jordan's population is Palestinians.
Tel Aviv wants to avoid flaws with Arab countries that it has peace deals. Prime Minister Netanyahu supports a joint investigation to determine the reasons which led to the killing after releasing its version of the incident.
In Amman, the Jordanian parliament discussed the killing. Prime Minister Abdullah Ensour said the government condemned the killing and said that Israel had apologized. Parliamentarians mocked and dismissed the Israeli gesture and the parliament speaker, Attef al-Tarwaneh, said the shooting was a violation of the peace treaty. The two countries signed their peace deal in 1994 and maintain strong security ties.
Zueter was shot at when he tried to strip a soldier off his rifle. He attacked the soldier shouting "Allahu Akbar" before being shot at his legs and then on his legs after he tried strangling a soldier, a military investigation outlined. Magstrate Zueter was returning from visiting relatives in the West Bank.
The incident could be given a new dimension on Friday because mass protests are expected. For now, Hundreds of lawyers and judges have staged a day strike calling for the expulsion of the Israeli ambassador and the revocation of the peace treaty.