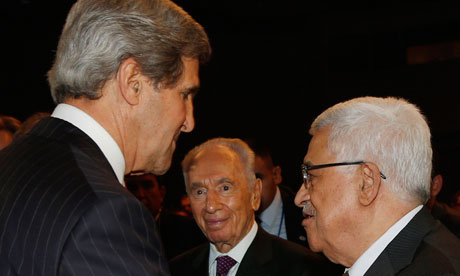 The Israeli-Palestinian peace talks have begun to fall apart before the two sides could meet to negotiate. The latest update of Israel's "national priority areas" by the cabinet has included and earmarked some illegal settlements for government subsidies housing loans among other privileges. Four ministers abstained from the vote.
The decision came as a blow to the head of Israel's team for the scheduled peace talks, Justice Minister Livini. She abstained from voting and said that the decision was politically motivated. Lobby groups claim that it's for "national security."
Minister Livini stated that it is "inappropriate" to divert funds allocated to reduce socioeconomic gaps "to support outlying settlements in dangerous areas." Lior Amihai of Peace Now, an Israeli anti-settlement group, said the decision legalized three settlements which where before illegal settlements.
Environment Minister Amir Peretz abstained from voting because "it's doubtful that they (settlements) will remain a part of Israel" and therefore doesn't consider the decision as a wise move in all its dimensions for the time being.  He said the decision "contradicts this period of efforts to advance peace".
Palestine foresees the 1967 border as an inflexible condition during peace talks and 85 of the 91 settlements on the national priority list all fall within its demarcation according to Peace Now. The International Law considers these settlements as illegal.
Hanan Ashrawi, a member of the Palestinian negotiating team, said Israel wants to "have a process for its own sake, and at the same time have a free hand to destroy the objective of the process." He called on the international community to discourage Israel from implementing such decisions.
The international community considers all of the 121 West Bank Jewish settlements, home to 350,000 Israelis, illegal under international law.