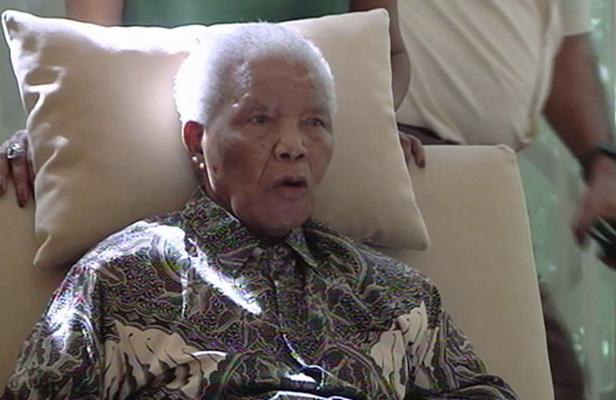 The former South African president and African icon Nelson Mandela's health condition is now at a critical stage. Mandela, the beloved anti-apartheid leader, was admitted to hospital 16 days ago.
Jacob Zuma visited Mandela in his hospital in Pretoria on Sunday, where he has been taken for the third time this year.  Doctors said his condition has worsened in the past 24 hours. According to reports, Mr. Zuma said he found Mandela asleep, but had spoken to his wife and medical team. Mr. Zuma said the doctors were doing everything they could to make the former leader comfortable, but he could not give any more medical details.
"All of us in the country should accept the fact that Madiba is now old. As he ages, his health will… trouble him and I think what we need to do as a country is to pray for him."
The worsening of his condition has distressed South Africa's 53 million people, for whom Mandela remains the architect of a peaceful transition to democracy in 1994 after three centuries of white domination. Millions have been praying for him in various churches around the country, flowers and cards have been laid around his hospital to wish him a speedy recovery.
Mr Zuma's spokesman Mac Maharaj told the BBC, "I think there is need to be sombre about the news. There is a need not to hold out false hopes but at the same time let's keep him in our thoughts and let's will him more strength".