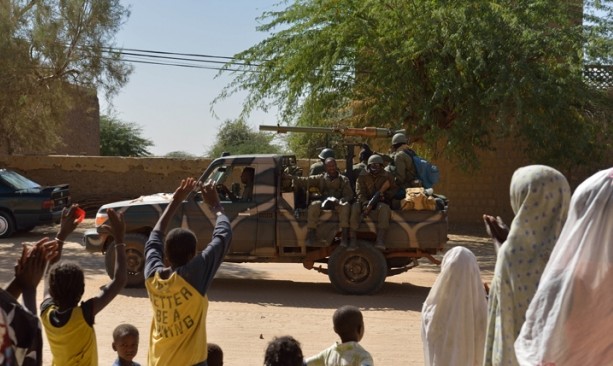 Mali's neighboring countries have pledged to consolidate regional security and stability, to join efforts to fight terrorism in the Sahel-Sahara region and to back the African force currently deployed in the West African country (MISMA).
The pledge was made at the end of a ministerial consultative meeting held in Nouakchott over the weekend with the participation of Mali's seven neighbors (Algeria, Mauritania, Niger, Senegal, Guinea, Côte d'Ivoire and Burkina Faso) and regional and international organizations,  including the African Union, the European Union,  the United Nations and the Arab Maghreb union (AMU).
"Participants agreed on the need to spare no effort to consolidate the progress made by the MISMA and to strengthen regional security and stability," said a document released at the end of the ministerial meeting.
According to the document dubbed "the Nouakchott Conclusion", participants also decided to "strengthen border security through appropriate specific measures to prevent and hold back any movements of terrorist and criminal groups."
The participants who discussed ways of upgrading information exchange likewise agreed to share information through the existing regional structures and insisted on the need to improve the security situation in northern Mali in particular and in the Sahel-Sahara region in general.
The Nouakchott meeting on the other hand underlined the necessity to endow the Misma with a strong mandate if it is to be changed in a UN peacekeeping operation.
In this vein, a senior UN official, who was last week on a visit to Bamako, said the UN could have a peacekeeping operation in place in Mali this July, with approval from the Malian Government and the Security Council.
"July could see the transfer of AFISMA to a UN stabilisation mission," Assistant Secretary-General for Peacekeeping Operations, Edmond Mulet, told journalists in Bamako, referring to the African-led International Support Mission in Mali by its French acronym – AFISMA.
In December 2012, at the request of the Malian Government, the Security Council authorized AFISMA's deployment to support national efforts to recover the north, which had been occupied by radical Islamists.
The conflict uprooted hundreds of thousands of people and prompted the Malian Government to request assistance from France to stop the military advance of extremist groups.
The 15-member UN Security Council would be required to vote on any UN presence in the country. That authorization is likely to be up for debate following a report from Secretary General Ban Ki-moon due on 27 March. Following Security Council approval, it would take approximately another two month to deploy a force to Mali.