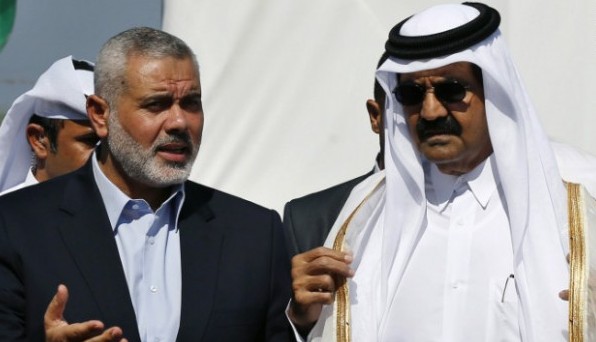 The much anticipated visit of the Emir of Qatar to Gaza is seen by many as political victory for Hamas over the mainstream Palestinian leaders in the West Bank. Emir Sheikh Hamad bin Khalifa al-Thani is accompanied by a large delegation and among them are his wife, Prime Minister, Foreign Minister Hamad bin Jassim and other ministers. However, some other analysts consider his visit to the area to be motivated by humanitarian needs rather than political issues.
The major highlight of his visit is the inauguration of a multi-million-dollar worth of reconstruction projects funded by Qatar. The Emir reached Gaza through Egypt and was handed a -carpet welcome by the Hamas officials as he crossed into the small, coastal territory, which is under a stringent Israeli blockade and has restricted access for visitors. Hamas governs the Gaza strip but it is considered to be an isolated group of Islamist rulers.
During a press conference with respect to his visit, Prime Minister Ismail Haniya of Gaza said in a surprise announcement that "the emir has agreed to increase Qatari investment from $254 million to $400 million."
The Emir is famous for his support to rebels in Syria and Libya during Arab Spring revolts. His visit also coincided with a spike in tensions around Gaza, with an Israeli soldier severely wounded in a blast along the border earlier in the day.
There are skeptics who believe that Qatar's development funds pumped into Gaza are aimed at creating a distance between Hamas and Iran who have been working together.  They believe Qatar is using its financial power to isolate Iran in the region as Assad's regime, its major ally in the region, seem to have his days in power numbered.