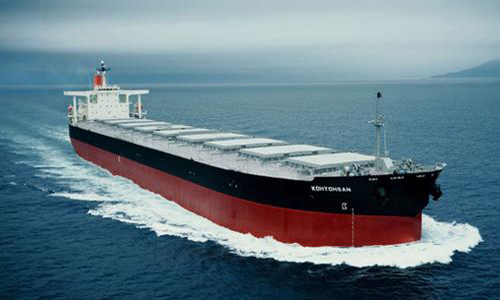 An oil tanker which can carry up to 700,000 barrels of oil has been launched by Iran in a move seen as way of bypassing US and European sanctions which have paralyzed its economy. The launched oil tanker was locally made by Aframax.
The ship is to be sent to Caracas because they commissioned its production marking it Iran's first step towards such a commercial experience and challenge as confirmed by the managing director of Iran Maritime Industrial Company SADRA, Mehdi Etesam. He was quoted saying that "the production of the Aframax ship is the first export shipbuilding activity of Iran, and we must continue by attracting more customers."
SADRA has been under the lenses of the United States because of suspicions that it funds the Islamic Revolutionary Guard Corps which US believes has a major role in Iran's missile and nuclear programs, terrorism activities and worrying human rights abuses.
However, there is no information on whether more deliveries will follow the first one to Venezuela or to other countries of the world but Iran has shown its determination to sell more of its home-made oil tankers. Sanctions on Iranian oil has jeopardizes the country's potentials and its biggest commercial tanker has avoided developmental projects with reports claiming that it is not making profits.
With Iran not also able to take the domestically made ship for tests, observation and classification by internationally accredited institutions because of the sanctions, the made in Iran ships will not be allowed to dock at international ports until after the execution of such procedures with recognized institutions.