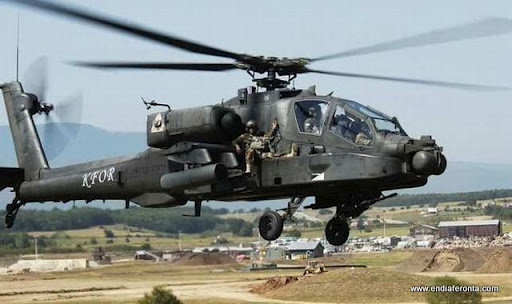 The Qatari government is seeking to buy 24 AH-64D Apache Block III Longbow attack helicopters, associated equipment and logistical support for $3 billion.
According to the US Defense Security Cooperation, which has notified the Congress about this foreign military sale, the deal includes  56 T700-GE-701D engines, 27 AN/ASQ-170 modernized target acquisition & designation sight, 27 AN/AAR-11 modernized pilot night vision sensors, 12 AN/APG-78 fire control radars (FCR), 28 AN/AAR-57(V)7 common missile warning systems, 30 AN/AVR-2B laser detecting sets, 28 AN/APR-39A(V), 4 radar signal detecting sets, 28 AN/ALQ-136(V)5 radar jammers and 160 integrated helmet and display sight systems-21.
The package also includes global positioning systems, 30mm automatic chain guns, ground power units, night vision goggles, hellfire missiles, stinger reprogrammable micro processor (RMP) block I missiles, stinger air-to-air launchers, Hydra rockets, apache aviator integrated helmets and infrared countermeasure flares.
The acquisition of these high-tech copters will allow the Qatari armed forces  to replace its aging multi-mission attack helicopters, carry out reconnaissance and anti-tank warfare missions, says the U.S. defense agency. These advanced choppers will enhance the defensive and offensive capabilities of Qatar which hosts to the U.S. Central Command forces.