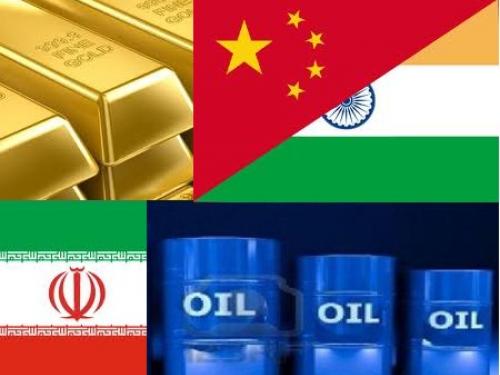 The seven month old batter-like system agreement between Iran and India has been a dealt a big blow when Parsian, an Iranian Bank, announced that it doesn't have enough Indian Rupees to pay guarantees for Iranian importers who do business in India. The reason behind such an announcement is because the bank is not in possession of enough Indian currency in its account dedicated to easing the pressure of the sanctions imposed on Iran due to its nuclear program. Therefore Iranian importers who buy goods in India are obliged to start searching for other options.
The agreement enabled India and Iran to settle 45 percent of their $10 billion-plus a year oil trade in Rupees, which are not freely traded internationally, and use them to repay Indian exporters of other goods. Tehran can only be paid in Euros now through Halkbank in Turkey since that is the only option left.
The Letters Of Credit which could be used to assure payments and ease trade have been stopped by the bank because it can't pay beneficiaries now. The bank is waiting on Indian oil refineries to put some funds in its account since two or three months ago but the refineries are also waiting for the implementation of a planned exemption of the hefty local tax on them in India before making payments.
India, exempted on Monday from the latest US sanctions against Iran's disputed nuclear program after cutting crude purchases from Tehran, is the world's fourth-largest oil importer and the second-biggest customer of the Shiite state after China.