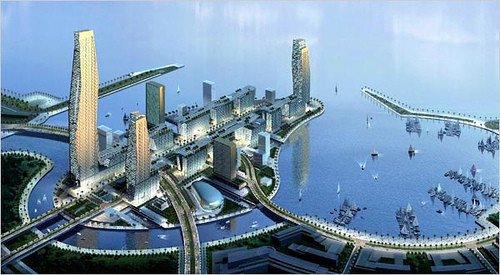 Saudi Arabia economy is expected grow by 6 pc in 2012 from 7.1 pc increase posted last year, says the International Monetary Fund in its latest annual review of the world major oil exporter and producer.
The private sector will remain the driving force of Saudi economic engine, which continues to depend heavily on oil exports despite the progress made in diversification, adds the IMF, saying that inflation is likely to remain modest standing at about 5 pc in 2012.
The IMF calls on the Saudi financial authorities to keep an eye on the evolution of inflationary pressure for signs of economic overheating, stressing the need to create more jobs through targeted public investment and reforms of labor market.
Fiscal and external surpluses are also expected this year to hit 17 and 27 pc of gross domestic product (GDP), respectively, says the Fund.
According to the IMF prognosis, the outlook for the Saudi economy remains "uncertain" due to "the current external environment and possible spillovers to global oil markets" which fear the prospects of plummeting crude prices.