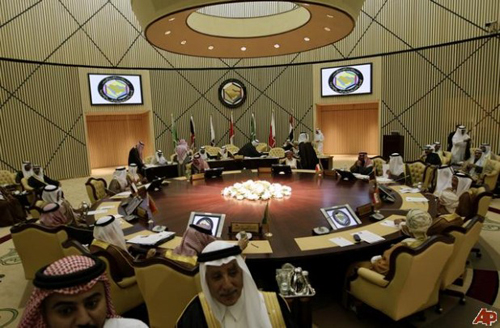 The high profile summit between member states of the Gulf Co-operation Council (GCC) ended without any agreements being signed. Instead, another summit has been arranged and it will be held in Bahrain in December.
The Riyadh summit chaired by the Kingdom of Saudi Arabia was geared towards fostering closer and tighter bonds among the six member states. Due to Iran's rising influence in the region, it is deemed necessary by Saudi Arabia that political and security ties are needed for a greater regional union to defy Iran in the region. The member states have Sunni's in Power and some of them have accused Iran of supporting the Shias in their territories to destabilize them. A claim Iran has always denied.
According to the Saudi Arabian Prince, Saud al-Faisal, no agreement was signed because the main aim of such a plan is to get each and every member state of the GCC on board and not two countries – referring to the Kingdom of Saudi Arabia and Bahrain. Therefore it has been moved to another date in order to allow the commissions to dwell more on the subject.
Saudi Arabia being a mighty figure in the region, small countries are worried that such an agreement will give the Saudi regime more power over them. Moreover, some of the members are worried much about Saudi's conservative policies. Possibilities of such an agreement turning out to be similar to the EU were not ruled out Bahrain. European and US influence also needs to be limited according to the members during the summit. It is said that the postponement was due to the countries not agreeing on terms for the regional union.
A move proposed Saudi Arabia to have a unique Gulf currency failed before.