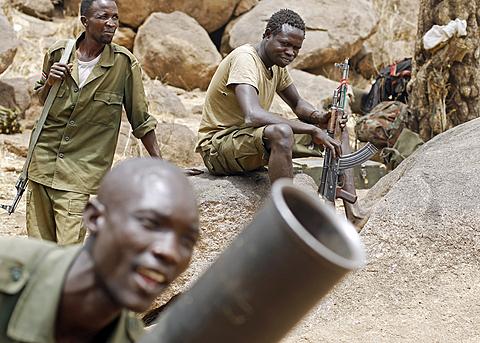 Sudan and South Sudan are still at loggerheads even though a UN Security Council resolution has been in place and an African Union road map to guide negotiations between the two states once more and clear out their disagreements under a deadline of three months.
South Sudan has accused Sudan of hostilities after it had bombed towns in the Upper Nile, Unity and Bahr El-Ghazel. It is claimed that these areas have been victims of Sudan's aggression in the past days characterised by air raids. The information minister of the newly formed state said "Khartoum is bombing civilian targets, killing women and children and destroying the property of very simple people in these areas." Although South Sudan has the right to defend its territory and people, it is willing to negotiate because military actions aren't the solution according to him.
Sudan at its end blamed its neighbor and claims to be the victim of their atrocities. Khartoum believes that South Sudan supports rebels who want to destabilise the state. The recent rebel attack on Girayada in Sudan's Darfur region lasted for a while before government troops intervened and took control of the city again.
In a move to end the dispute and frequent military attacks which might turn into a civil war in an already war torn zone, Indonesia has affirmed its willingness to offer its experience in border demarcation to the two countries.
Formerly part of Sudan, South Sudan gained its independence in a referendum seen as an ideal solution to bring an end to a 22-year civil war which claimed more than a million of lives.