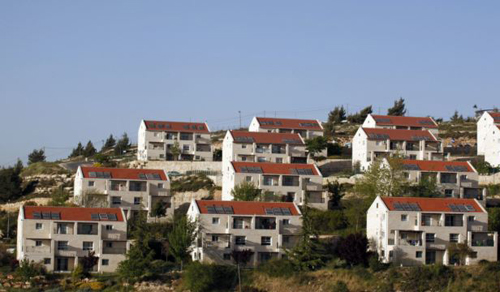 Barely a week has gone by since the Palestinian Authority addressed a letter to the Prime Minister of Israel asking for peace talks to commence based on the 1967 borders and calling for an end to all settlement activity did the Israeli government decide to formalise the status of three outposts' settlement in the West Bank on Palestinian territory.
The legalization of these settlements, which were regarded before as illegal under the Israel law because they were built without government's approval, was received with a negative reaction.
The decision was strongly condemned by Palestine. Nabil Abu Rudeina, spokesperson of Palestine's President, referred to it as "the Israeli answer to president Abbas's letter". A statement was delivered last week by Netanyahu's office shortly after they received Abbas's letter reaffirming their dedication to attain peace and that a reply will be sent before two weeks.
Israel argues that it hasn't created any new settlement but rather changing the status of already existing settlements; a discussion that Palestine's chief negotiator doesn't want to entertain. He considers it to be a game of words. He urged them "to choose between peace and settlements".
All the settlements in the occupied West bank are illegal under the International law. The UN has asked "parties to refrain from provocations" and Israel to respect its "obligations under the Road Map". Jordan condemned the unilateral moves and USA, Israel's number one ally, said the decisions won't help in making peace with the Palestinians.
The three concerned outposts are Buchrin and Rechelim found in the northern West bank with nearly 400 and 200 residents respectively while Sansana is in the southern West Bank with 250 residents.