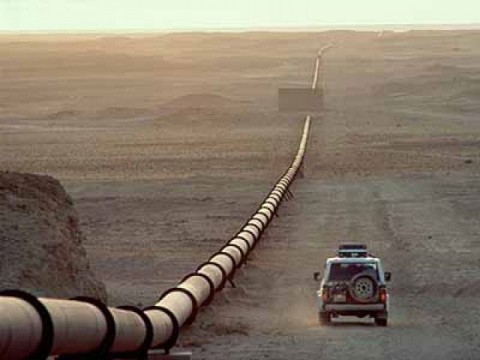 The new Egyptian leaders have decided to annul the natural gas deal with Israel, a move which will add further tension and trouble to the already strained relations between the countries since the fall of the regime of Hosni Mubarak, ousted by a popular uprising.
For the state-owned Egyptian Natural Gas Holding Company, the decision to terminate the deal was made due to a breach of contract by Israel, which had not paid for its gas in four months. But Israelis were furious and blasted the Egyptian "unilateral decision", saying it violates the bilateral peace treaty signed in 1979.
Israel gets 40 pc of its gas supplies from Egypt, using it to produce electricity. The gas deal, sealed in 2005, has enabled Israel to reduce its energy bill. The supply agreement was included as an annex to the peace treaty signed by Cairo without popular consent.
Mubarak and several members of his close aides are currently standing trial for their role in the 20-year gas contract which allowed Israel to benefit from Egyptian gas at prices below the market rates.
The pipeline that delivers Egyptian natural gas to Israel and Jordan has often been the target of terrorist attack, disrupting the supply and prompting a surge in fuel prices.