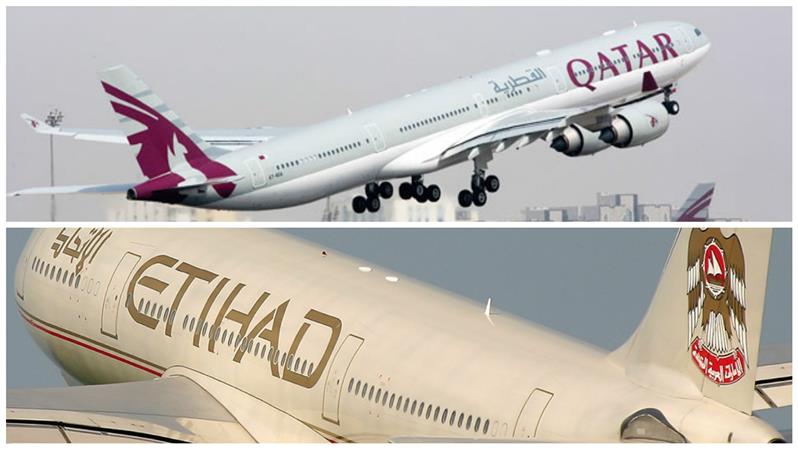 Qatar's national carrier Qatar Airways and UAE's Etihad Airways announced Wednesday to resume air traffic between the two countries after three years of suspension due to diplomatic brawl.
Abu Dhabi-based Etihad Airways, Middle East Monitor (MEMO) reports said it would operate services on a daily basis pending government approvals as of February 15.
While the Emirati airlines set resumption for February, Qatar Airways on the other hand said it will resume flying to Dubai on Jan. 27 and to Abu Dhabi as of 28th of the same month.
The resumptions come following a reconciliation deal between Qatar, Saudi Arabia, UAE, Bahrain and Egypt signed early this month.
The Saudi-led group severed ties with tiny Gulf country in June 2017 on charges of supporting terrorism. Doha had vehemently rejected the accusations.